Technology Insights & Answers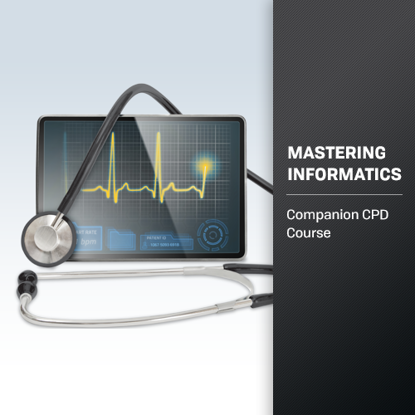 By purchasing a new copy of the Mastering Informatics book, you can complete all of the continuing nursing education (CNE) units required for the nursing informatics certification exam from one source. Simply use the unique code inside the Mastering Informatics book to purchase Mastering Informatics: Companion CNE Course.
This course is available for FREE to Sigma Members.
This course teaches nurses to effectively and professionally use social media tools as a way to educate, advocate, collaborate, and communicate.
The wave of technology use in nursing is ever flowing. New technologies emerge: Some are accepted, implemented and widely used, and others are not. Strategies for technology use in research have been slow to shift. Researchers continue to use technology for data analytics but do not possess the skills set to take a deep dive into designing better research using technology.