IMPORTANT SHIPPING INFORMATION: Sigma Headquarters will be closed 22 December 2023 through 1 January 2024 to allow our staff time to celebrate with their families. No orders will be processed for shipping during this time. Orders will be processed when we re-open on Tuesday, 2 January 2024.
Products tagged with 'worldwide'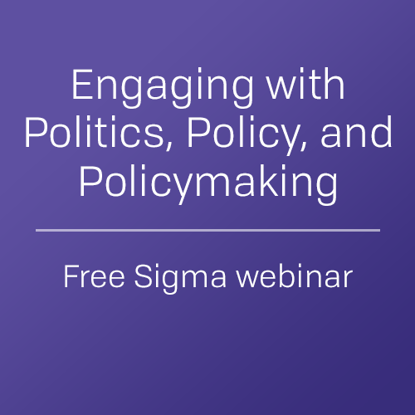 This course is available for FREE to Sigma Members.
The webinar will explore the interests and skills of nurses in political decision-making and discuss opportunities to increase the minimal involvement of nurses in legislative policymaking and how to best foster more nurse engagement as policymakers, political stakeholders, and activists.