IMPORTANT SHIPPING INFORMATION: To ensure delivery before 24 December 2022, purchases shipped via UPS Ground must be completed by noon EST on Tuesday, 13 December 2022, and purchases shipped via UPS 2nd Day Air must be completed by noon EST on Friday, 16 December 2022. The Sigma offices will be closed starting Friday, 23 December 2022 through Monday, 2 January 2023. During this time, no orders will be processed or shipped. We will resume normal business operations on Tuesday, 3 January 2023.
Products tagged with 'worldwide'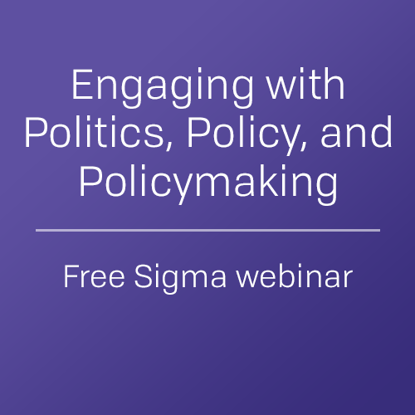 WEB33
This course is available for FREE to Sigma Members.
The webinar will explore the interests and skills of nurses in political decision-making and discuss opportunities to increase the minimal involvement of nurses in legislative policymaking and how to best foster more nurse engagement as policymakers, political stakeholders, and activists.