IMPORTANT SHIPPING INFORMATION: Sigma Headquarters will be closed 22 December 2023 through 1 January 2024 to allow our staff time to celebrate with their families. No orders will be processed for shipping during this time. Orders will be processed when we re-open on Tuesday, 2 January 2024.
Products tagged with 'publishing a dissertation'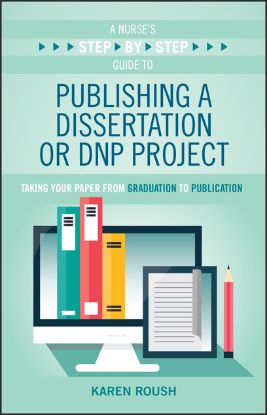 Wondering whether or how to publish? Confused about the publication process? Feeling overwhelmed? You are not alone. A Nurse's Step-By-Step Guide to Publishing a Dissertation or DNP Project is a concise guide to preparing and polishing your work for publication.