IMPORTANT SHIPPING INFORMATION: Sigma Headquarters will be closed 22 December 2023 through 1 January 2024 to allow our staff time to celebrate with their families. No orders will be processed for shipping during this time. Orders will be processed when we re-open on Tuesday, 2 January 2024.
Products tagged with 'children's hospital of philadelphia'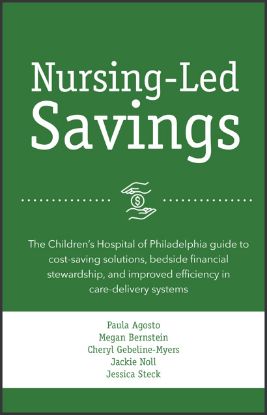 The quest for cost savings in hospitals and health systems too often prompts leaders to rush to make major cuts in the largest budget line item: staffing and labor costs. Nursing-Led Savings shows organizational leaders at all levels how to develop and implement a robust, sustainable plan that eliminates waste and streamlines processes in everyday clinical work without cutting staffing.